MEET THE HORSES OF FERGUSON EVENT TEAM....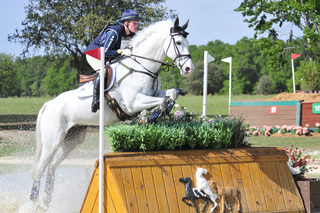 MAINWAY'S DRY ICE
"DICE"

Owned by Helen Helton

Dice is a 16.3h, 21 yr old Irish Sport Horse Gelding. Dice and Lauren competed at the CIC*** level incurring no jumping penalties at the advanced and 3* level. Dice is currently enjoying being a young riders superstar in his "retirement" recently landing in the top 15 with his young rider at NAJYRC CCI1. He is affectionately known around the barn as "Sheldon" as he has to have everything in order!


---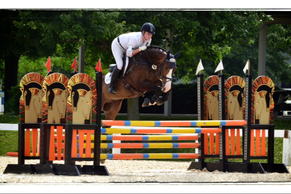 LANDRETTI
"LEROI"

Owned by Greg Tryon

Leroi is a 16.2h, 9 yr old OTTB gelding. Leroi is currently competing at Preliminary Level, most recently jumping clear at Richland Park Horse Trials. Found and started by Amy Tryon, Leroi is a fabulous mover and jumper with untapped potential! He is currently available for syndicate, please contact if interested!
---
SLEWDELU
"SLICK"

Owned by Robin and Jackie LeMastus and Lauren Ferguson

Slick is a 17.1h, 11 yr old OTTB. He was competing at the one-star level with Lauren and is currently rehabbing from a small injury he sustained last year. He is back in full work and ready to start competing again. One of his favorite things to do is to stand under his jolly ball that hangs in his stall, letting it rest on his back!
---